Lake Wales Chrysler Dodge Jeep® RAM is proud to be the dealership drivers turn to when they're searching for quality cars for sale. We're also Chrysler dealers you can trust for car care. When it comes to replacing or upgrading parts, our team of service professionals has you covered.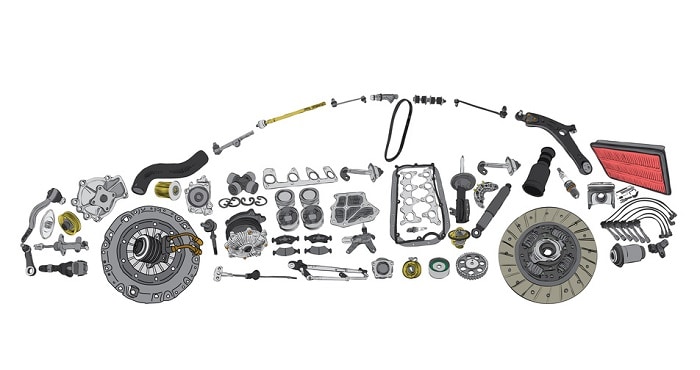 Introduction to Car Parts
Every component of your vehicle contributes to the overall health and functionality, which is why it's vital to keep all parts in great working condition. When you're diligent about car care, you can trust that your vehicle is performing as it should and safely. Other benefits of regular parts maintenance include improving the fuel efficiency and longevity of your car. Of course, certain parts will wear down over time. With routine service checks, however, you can prevent serious issues from arising. You may also want to upgrade certain parts based on your driving or performance needs or your personality. If that's something you're interested in, the factory-trained service experts at our Florida Chrysler dealership can assist.
Signs That a Part Could be Malfunctioning
Sometimes the signs of part malfunction are more obvious. These may come in the form of visible signs of wear or degradation, alarming noises, or even more frequent trips to the gas pump. It's not always easy to tell when a part is wearing down, though, but that's something the technicians in our service center near Bartow, FL, can help you address. Whether you're concerned that your brakes may not be as responsive or your tires don't seem to be performing optimally, bring your Jeep Wrangler or RAM 1500 to our service team. Our technicians can identify an issue and make a recommendation about the best genuine, factory-made replacements parts.    
Even if you don't notice any warning signs or if it's been a while since your last service appointment, it's wise to get back on track with a routine schedule. We offer easy online scheduling and service and parts coupons, as well as simple online requests to our parts center near Lakeland. If you have questions about repairs or customization with Mopar® accessories, browse our site and feel free to call or get in touch online with our team of Chrysler dealers serving Winter Haven, FL.