Buying a new car is an exciting experience, but it can be nerve-wracking too. There are plenty of car-buying myths floating around, and even veteran car owners can be deceived. Lake Wales Chrysler Dodge Jeep® RAM is here to demystify some of those common myths and help you purchase a vehicle with all the useful facts you need to make an informed decision.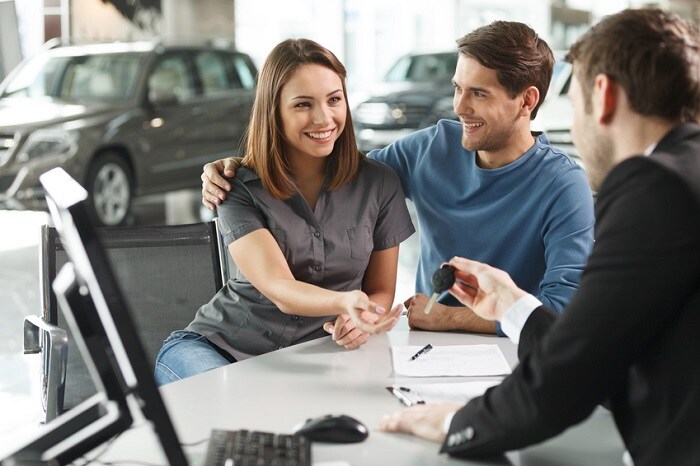 Car-Buying Myths
One car-buying myth familiar to the staff at our finance center near Bartow, FL, revolves around finding the best deal online only. You may find a great price online, but remember that the price is the only thing that's agreed upon. You still need to negotiate warranties, interest rates, and trade-in valuation before driving away in a new or used car near Winter Haven.
Another myth is the notion that paying cash guarantees the best price. We generally advise against pouring so much cash into a depreciating asset. Secondly, since our local Jeep dealership is incentivized to finance vehicles for our customers, you're far more likely to find a great financing deal/special than you are a discounted "full cash" price.
Lastly, there's no benefit to waiting until the last minute to mention a trade-in since doing so will only cause headaches for all parties involved. 
Before You Buy
Now that we've covered some common car-buying misconceptions, let's review some important things you should do before visiting our Lake Wales, FL, RAM dealership. First off, determine your budget. How much do you want to put down? How much can you afford for a monthly payment? Our online payment estimator can help you crunch the numbers.
Are you buying a new car, a pre-owned car, or a certified pre-owned (CPO) car? Think through the advantages to each scenario. For example, buying a new Jeep for sale means a higher down payment and monthly payment, but offers the opportunity for equity and customization. Purchasing a pre-owned vehicle is less expensive and helps you avoid depreciation, while a CPO vehicle provides its own unique advantages.
Also, think about vehicle purchasing versus leasing, and which avenue best fits your budget and lifestyle.
We are happy to help you sort through all of these considerations. As one of the longest-tenured car dealerships in Florida, with a proven track record of honesty and transparency in servicing tens of thousands of customers, we're completely focused on your satisfaction before, during, and after your purchase.