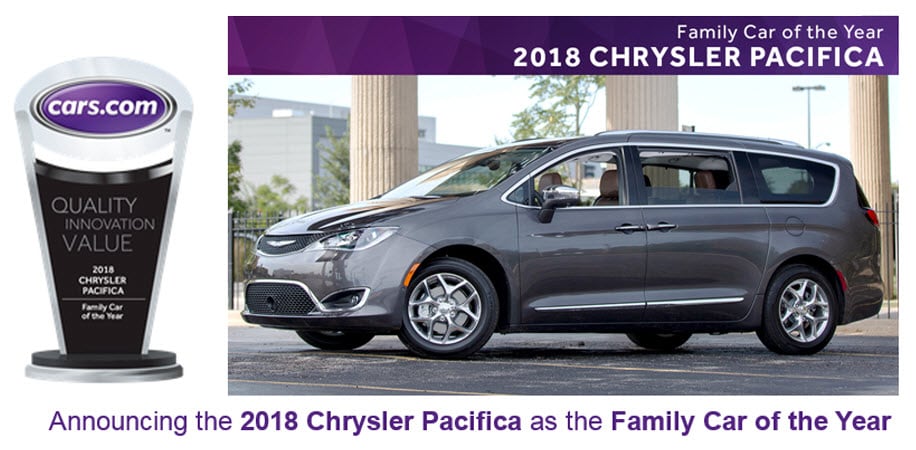 2018 Chrysler Pacifica
Cars.com photo by Angela Conners

2018 Chrysler Pacifica
Family Car of the Year: 2018 Chrysler Pacifica

It's little wonder the venerated Pacifica topped other family vehicles for 2018, given the minivan beat out all comers - family and otherwise - to notch Cars.com's highest honor in 2017. Minivans are tailored for families, but the Pacifica lands our 2018 accolade thanks to its innovations within the class. For hauling furniture, Chrysler's Stow 'n Go fold-flat seats are matchless. The optional built-in entertainment system, Uconnect Theater, keeps boredom and arrival-time requests at bay. And despite a heavy list of features, most controls are refreshingly intuitive. Throw in refined drivability plus updated touchscreens with standard Apple CarPlay and Android Auto for 2018? Case closed.